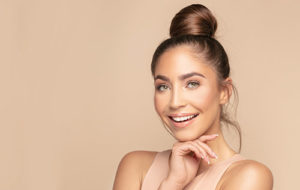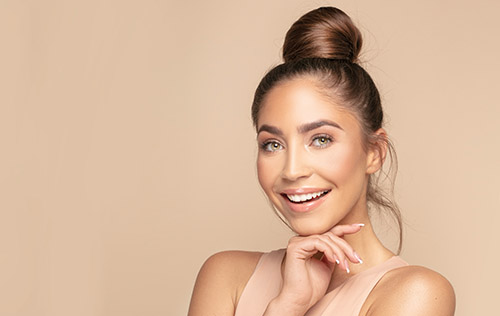 Here at Lovett Dental Humble, we specialize in cosmetic dentistry as well as general dentistry services. We take pride in being able to provide patients of all ages with dental treatments. This includes using cosmetic services to maintain the look of your smile. From teeth whitening services to dental bonding, we have dental services that you want and need. Start your services today and get cosmetic dental treatments that meet your budget and expectations.
The Best Cosmetic Dentistry in Humble
Cosmetic dentistry involves a comprehensive array of services that benefit the look and appearance of a person's smile. Within the scope of cosmetic dentistry, we offer teeth whitening, veneers, crowns, and bridges. These treatments are beneficial in improving and maintaining the look and appearance of a healthy smile. We also offer braces for children and adults, including metal and clear ceramic braces.
If you have lost your teeth or need to have teeth pulled, we provide state of the art dental implants. This service allows you to replace one or more teeth permanently using a titanium screw as the base for the tooth. Your new tooth is screwed into the jawbone for the most permanent solution for dental care needs. For a new smile that replaces one or more teeth for the rest of your life, opt for a dental implant.
Correcting Gum and Teeth Issues
Along with correcting the look and position of your teeth, cosmetic treatments can be used to correct issues with gum tissue. For example, you can get a crown or bridge to support where your tooth or teeth are missing. This can make so much of a difference in the overall structure of your smile. Your gum tissue holds up the structure of your jawbones and keeps your teeth in a straight position. We can provide you with cosmetic treatments to help improve the look and shape of your gum line.
Initial Consultations
Our dental team starts each cosmetic dentistry procedure with a comprehensive consultation. This way, we understand what you expect and hope to gain from the cosmetic treatments, such as at-home teeth whitening or clear braces. You are more confident in sticking with long-term cosmetic treatment, such as braces, when you are sure of the outcome.
Benefits of Cosmetic Dentistry
The reason why many people go to the dentist for cosmetic treatments is to improve the look of their smile. However, this is not the only reason. Cosmetic dentistry is vital to help maintain the longevity of your teeth and gums. If you have a chipped or broken tooth, this will lead to dental pain and decay if left untreated. You may also experience infection in the tooth and gums, which can turn deadly with sepsis.
Broken or chipped teeth that are not removed or corrected using dental treatments can end up decaying and having to be pulled. This is the last problem you want to experience. We can remove and replace a tooth or use dental veneers, bridges, or crowns to manage damaged teeth. Improve the overall way you feel about your smile while also getting more out of every bite when you choose cosmetic dental treatments at Lovett Dental Humble.
Improve Your Smile with Cosmetic Dentistry
Here at Lovett Dental Humble, we offer a wide array of dental services. Whether you want to improve the way you look and feel about your smile or simply reduce dental pain, we can assist you.
We provide pediatric, endodontist, orthodontist, maxillofacial surgeon, and periodontist dental services as part of a comprehensive program to improve your oral health. Contact our office by calling 281-441-9000 to request an appointment.