Restorative dentistry is a comprehensive and innovative area of dental health care that focuses on improving the function and look of your smile. We often turn to dental restoration after a person has lost one or more teeth or has damage to existing teeth. Our team at Lovett Dental Humble in Texas offers a range of general dental procedures and dental restoration services that may provide you with the support you need.
When Can Restorative Dentistry Services Help You?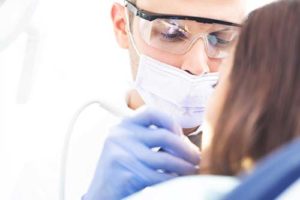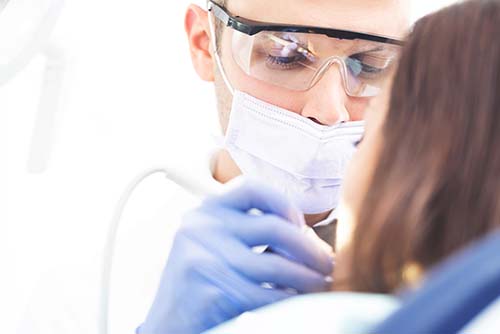 Our restorative dentistry services are designed to provide you with the level of care and support you need. When you come in for a consultation at our office in Texas, we'll discuss the structures in your mouth and the options available to repair them. Many times, dental restoration can help with things such as:
Reducing discomfort
Replacing missing teeth
Minimizing damage to other teeth
Limiting the risk of teeth crowding
Managing discoloration
Each one of our services is customizable to fit your needs. That means that we can solve most types of problems related to gaps, missing teeth, damaged tooth exteriors, and discoloration with a range of solutions.
What Type of Restorative Dentistry Services May Help You?
There are multiple options available to our Lovett Dental Humble dentists. It is often a combination of these dental restoration options that we use to give you the best looking and functional smile possible. Here is a look at some of the treatments we may recommend.
Dental Implants
Designed to provide you with the best level of support in terms of longevity, dental implants are anchored into the jawbone. A fixture is added to the top of them, and then a crown is placed to create the visible portion of the tooth. Dental implants can provide you with a tooth that looks new if you've lost one for almost any reason. You may benefit from implants if you have one or more missing teeth.
Dental Crowns
Crowns are one of the most versatile of all dental restoration tools. We use them to create an artificial tooth on top of the gum line. This tooth is designed to be strong and durable so you can bite normally. Crowns are typically anchored by an implant or with a bridge. They can also be matched in color, size, and shape to the other teeth in your mouth to create a very natural-looking tooth for you.
Dental Bridges
A bridge holds a crown in place in a tooth opening. It anchors that crown by the teeth on either side of it. This helps to create the durability you need to chew and bite normally. They also look very realistic and are hard to see.
Dentures
Some people have multiple missing teeth. You may even have teeth that need to be removed. If that's the case, dentures may be the right option for you. Dentures can be supported by implants as both permanent and removable teeth. We also offer traditional dentures, which may work very well for an affordable way of replacing your teeth.
Where Can You Get Started with Restorative Dentistry?
If you are ready to learn more about our restorative dentistry services, make an appointment with us. Our Lovett Dental Humble team will do X-rays and a complete exam to ensure your mouth and gums are healthy enough for one of our dental restoration solutions. From there, we'll create a plan that's just right for you.
Invest in Your Smile – Call Lovett Dental Humble Today
When it comes to our restorative dentistry services, Lovett Dental Humble is dedicated to providing you with exceptional support. All you have to do is to reach out to our team to learn more about the restorative dentistry services we offer and how they can reduce your dental needs. To find out about dental restoration, call Lovett Dental Humble in Texas at 281-441-9000.