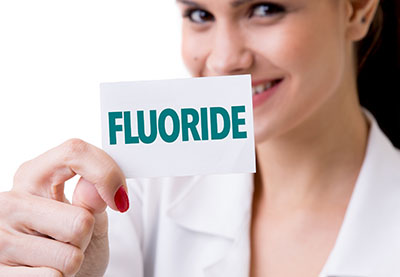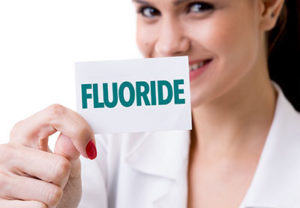 Teeth cleaning in Humble, TX, will likely involve a fluoride treatment. Fluoride is a natural mineral that can help make teeth stronger and more resilient. When tooth enamel is healthy, it is better able to resist decay.
About Fluoride Treatment in TX
Fluoride is what you often see listed on a toothpaste tube or mouthwash bottle. It is also in the water supply of many cities. There is a reason that fluoride is used so widely. Decades ago, researchers discovered that fluoride could support the enamel on the surface of teeth and fight bacteria that can lead to decay. Today, fluoride treatments in Humble, TX are a standard part of dental care.
What is Fluoride Treatment?
The fluoride you get from the dentist isn't the same as what is in your toothpaste and mouthwash. It is more concentrated, so there is more fluoride applied.
Fluoride treatments in Humble, TX are available in different forms. The dentist will use a:
All the options will contain this concentrated fluoride.
After getting a fluoride treatment in Humble, TX, the dentist will ask that you not eat or drink for at least 30 minutes. Food or liquid can wash away the fluoride before it has a chance to improve tooth enamel.
How Often Do You Need a Professional Fluoride Treatment? 
The time frame depends on the treatment type. Dentists recommend that you get your fluoride treatment in Humble, TX, anywhere from every three months to once a year. The staff will go over the procedure with you and let you know when to schedule the next one.
What Causes Tooth Decay? 
Tooth decay occurs when plaque builds up on the surface of your teeth. The plaque contains bacteria, and when that bacteria comes in contact with sugar from sweets or starchy food, it produces acid. That acid can wear down the enamel on the tooth, creating a hole. Once the hole is there, the acid can go deeper into the dentin, or inside of the tooth, where the nerves and blood vessel sit.
What You Should Know About Lovett Dental in Humble, TX
Lovett Dental is a multidisciplinary practice. In other words, they have many different types of dental professionals on staff able to offer a variety of services.
General dentistry with fluoride treatments in Humble, TX, is just one of the services available at Lovett. They also offer:
Pediatric Dentistry – Dental services for children
Orthodontic – Treatment that helps align teeth. They provide braces and other dental appliances
Periodontics – The treatment of gum and soft tissue in the mouth
Maxillofacial surgery – Any dental surgery including wisdom tooth removal
Endodontist – The treatment of dental pulp, the tissue inside a tooth
Lovett  Dental has locations throughout the state of Texas, including their office in Humble. When you visit the office, you have access to general dentistry services including fluoride treatments and special procedures such as tooth replacement, dentures, veneers, and dental bonding. You can get an entire smile makeover at Lovett Dental in Humble, TX.
A fluoride treatment in Humble, TX, is not enough to prevent tooth decay, but it is part of the overall strategy. Good oral hygiene requires you to brush at least two times a day and floss daily. It also includes dental checkups every six months.
A checkup at Lovett could include other treatments, as well, like a professional dental cleaning that removes tartar, hardened plaque, from teeth.
If you have concerns or questions about fluoride or professional fluoride treatments, give us a call today at 832.990.8865. We are here to help.