You may cringe at the thought of a root canal, but rest assured, getting a root canal treatment today is largely different than the painful procedure feared by dental patients in the past. At Lovett Dental Humble, our general dental team is here to help you through every step of the root canal treatment process.
Dental anxiety is normal, especially during complex procedures such as a root canal. Here, we'll explore each step of the root canal process, helping you to understand what will happen in each step.
Pre-Root Canal Procedure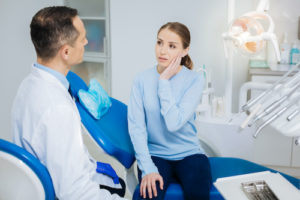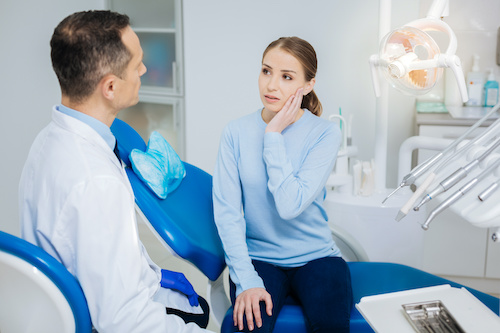 Before your root canal treatment begins, your dentist or endodontist (a dental professional specializing in root canals) will X-ray the area. This step ensures that the area they're about to work on can withstand a root canal. If your dentist decides that your tooth is in a good place to handle a root canal, you'll begin preparing for the procedure.
Your dentist may also offer you sedation before your procedure. If you experience dental anxiety,  you're not alone. Don't be afraid to talk to your dentist about options for managing your anxiety. Your dentist wants you to be comfortable and relaxed during your procedure, and there's nothing wrong with a little bit of help to ease your anxiety.
There are a few different options for root canal treatment sedation. Nitrous oxide, or laughing gas, is inhaled through the nose during your procedure. This produces a feeling of lightheadedness and reduces pain. Laughing gas wears off quickly after your procedure. Oral sedation is offered in pill form, taken about an hour before the start of your procedure. IV sedation is placed directly into the vein, allowing your dentist to adjust the amount of sedation your body receives throughout your procedure.
Regardless of the sedation method you choose (or if you choose none at all), your dentist will inject a local anesthetic, creating a pain-free root canal experience.
During Your Root Canal Treatment
After your tooth and gums are fully numbed, your dentist will use a dental dam to isolate the tooth receiving the root canal. This will protect the rest of our teeth and mouth from any debris and prevent any damage to your mouth or surrounding teeth or tissue.
Your dentist will then drill into your tooth to access the pulp. Then, your dentist will remove the infected pulp from your tooth, as well as the tooth's nerve. This will alleviate the pain you've been feeling in your tooth. Your dentist will clean the area using a special file. Then, your dentist will fill the area and place a crown on the tooth.
After Your Root Canal Procedure
When the procedure is finished, your tooth will look the same as before. You'll likely notice that you were experiencing tooth pain before your root canal procedure is completely gone.
It's normal to experience some soreness after a root canal, even for a few days after the procedure. It's highly unlikely that this pain will compare to the pain you felt before your procedure. Your dentist will talk with you about normal root canal recovery symptoms, as well as symptoms that are cause for concern.
Your dentist will give you aftercare instructions to help the area heal.
Experiencing Tooth Pain? Reach Out to Lovett Dental Humble
At Lovett Dental Humble, we're dedicated to creating the most comfortable root canal treatment possible. If you're experiencing tooth pain, a broken tooth, or think that you may need a root canal for another reason, we're here to help. Reach out to us today at 281-441-9000 to schedule an appointment to learn more about your options for restoring your healthy smile.