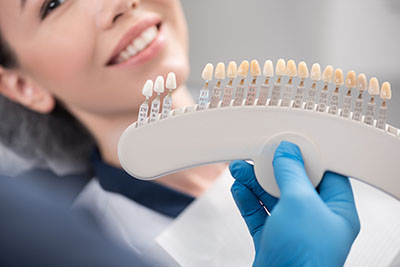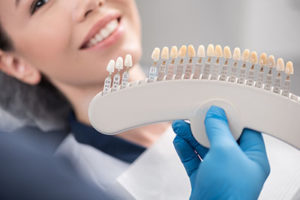 If you're self-conscious about your smile due to tooth imperfections, dental veneers might be an option to consider. These thin layers cover your teeth to correct stains, gaps, and other flaws. Veneers can help you feel more confident about your appearance and encourage you to smile in front of others. At Lovett Dental Humble, we offer dental veneers that can fix a wide range of dental flaws. Learn more about our cosmetic dentistry services in Humble, TX by making an appointment today.
The Top Custom Dental Veneers
If you've been avoiding smiling around other people, it might be time to think about getting dental veneers. These veneers can correct different kinds of dental problems that can affect your smile, such as:
Stained or discolored teeth
Crooked teeth
Chipped teeth
Teeth that are too short
Gaps or spaces between teeth
Dental veneers adhere to your teeth and act as a covering or outside layer. These veneers, which are usually made from composite resin or porcelain, look like natural teeth. This natural appearance means that other people won't be able to tell that you have them. Instead, you'll have a smile that you can be proud of showing.
The Dental Veneers Procedure 
When you get dental veneers, your dentist will begin by preparing your teeth for them. This involves removing small amounts of tooth enamel to help veneers stick securely. You'll have temporary dental veneers placed on your teeth until your permanent ones are ready. Your dentist will take an impression of your tooth, which helps ensure that you get a veneer that looks as natural as possible. When your permanent dental veneers are done, you'll come back in to have the temporary veneers replaced.
Benefits of Dental Veneers
Dental veneers offer some important benefits for your teeth. They're highly resistant to stains from coffee and other beverages, so you don't have to worry about staining or discoloring them. This is an important advantage if you're getting dental veneers to cover stained teeth.
Veneers are also easy to take care of. Just make sure that you brush on a regular basis to keep these veneers looking their best. Since veneers are durable, you can expect yours to last for many years.
Dental veneers provide a convenient way for you to improve your smile and overall quality of life. Having veneers covering your tooth imperfections can make you more likely to smile around other people. This can end up boosting your confidence.
Caring for Your New Dental Veneers
What can you expect in terms of caring for your dental veneers? These veneers are durable, but they do need regular care to stay in good condition. To take care of your dental veneers, you should avoid biting down or chewing on hard objects or foods. These could damage your veneers and lead to a need to have them replaced if they cannot be repaired. You should also avoid using your teeth to tear open packages. If you tend to grind your teeth, your dentist can discuss options for preventing this, such as wearing a nightguard. Grinding your teeth could damage your veneers. Keep in mind that you should visit your dentist for regular dental cleanings and for any problems that occur with your veneers.
Contact Lovett Dental Humble Today
If you're interested in learning more about whether or not dental veneers might be right for you, please contact Lovett Dental Humble for an appointment. Give us a call at 832.990.8865 today. We offer dental veneer services in Humble, TX to help you improve your smile. Our dentists can evaluate your teeth and determine if veneers are the most suitable option for you.