Are you dreading the dentist appointment you need to make? Are you worried about the pain and discomfort it could cause? If so, turn to our dental practice at Lovett Dental Humble sedation dentistry. With years of experience, a welcoming atmosphere, and exceptional services, you can trust Lovett Dental Humble to provide you with the best environment for your dental needs. Sometimes, our clients need a bit of help to get through appointments if they suffer from dental anxiety. We are here to help with that and make sure you can get the dental cleaning you need without the anxiety.
Sedation Dentistry for Dental Anxiety?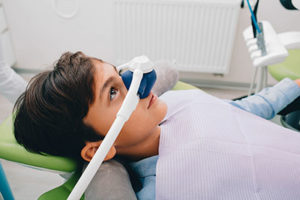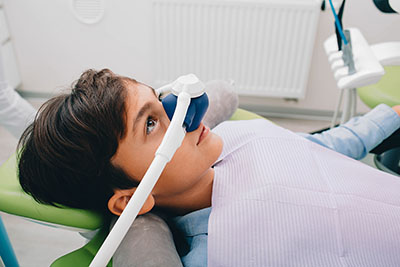 One of the reasons you may have to turn to a sedation dentist is because you have dental anxiety or phobias. This is not uncommon, but it should not stop you from maintaining your oral health. It is important to see your dentist at least one time every six months. If you are not doing so because of this anxiety, let our sedation dentist help you.
Dental anxiety happens for many reasons. Sedation may be an option for people who have:
A low pain tolerance level
Sensitive teeth
Significant damage requiring oral surgical procedures
A phobia or fear of the dentist
A bad gag reflex
In these situations, we encourage you to come in for an appointment. Let us know in advance of your appointment if you have dental anxiety. We can then offer a solution that is right for you.
How Sedation Dentistry Works
There are several aspects to the care your sedation dentist can offer. If you've avoided the dentist because of fear or anxiety, we encourage you to give us a call. We offer several treatments to help you, including nitrous oxide, which is also known as laughing gas. This option is delivered through inhalation and it can help to ease your anxiety. We may also recommend oral sedation if you are still experiencing dental anxiety. This is a pill you can take before more invasive procedures.
In some situations, there is a higher level of risk for pain and discomfort. If you are having a root canal procedure, wisdom tooth extraction, or impacted tooth removal, you may need more advanced treatment. We offer IV sedation available to those situations. We also may recommend this type of treatment if you are having a longer or more complex procedure such as dental implant insertion or the removal of several teeth. This can help to improve your comfort during this process. You should never feel afraid to seek emergency dental procedures due to pain or anxiety. Our trained staff is here to give you the most minimally-invasive treatment and calm your fears about the dentist.
Top Dental Services in Humble
Protecting your teeth is important. You may visit the dentist to achieve a white smile and to reduce bacteria in your mouth. However, there are additional benefits to seeing your dentist routinely. This includes preventing tooth loss, minimizing pain, and controlling mouth infection. When too much bacteria is present, this can lead to heart disease and even an increase in the risk of strokes. Protect your overall health by seeing your general dentist often.
If you are worried and need help right away from our sedation dentist, call our team. We offer emergency dental services even if you have not been in to see us before.
Schedule a Consultation for Sedation Dentistry
Our sedation dentist can provide one-on-one help to you. Do not put off getting the necessary oral health care you need to stay healthy. Contact Lovett Dental Humble at 281-441-9000 to get immediate help for all of your dental needs.