Have you been recommended by your dentist to seek out treatment for issues relating to your gums? That could be because you are in the early stages of gum disease or more advanced forms of this condition. At Lovett Dental Humble, we can help you. Whether you have bleeding gums, painful toothaches, or ongoing bad breath, we offer reliable, highly effective solutions.
Our Periodontal Services
When you visit your general dentist, he or she will provide gum care, general teeth cleaning, and other services. There are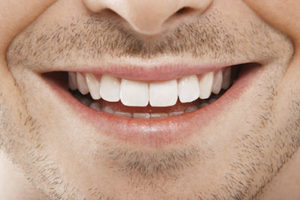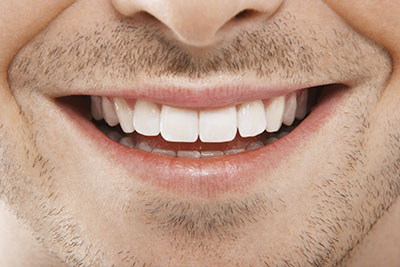 other times when more advanced care is necessary. That's where periodontics come into play.
Periodontics is a specialized form of dentistry that focuses on gum and jawbone health. Though our periodontists provide other types of procedures as well, their main focus is on helping people with periodontal diseases. If you've been told you have moderate to severe gum disease, we recommend scheduling an appointment with our periodontics team.
Expert Periodontics
Periodontists are more specialized providers of dental care. Periodontists must be licensed by the American Dental Association to provide these skills. To achieve this, they must go to four years of general dentistry school and then two or more additional years of postgraduate training. Then, these specialists must obtain and maintain a license. If you have gum disease and you want the most effective solution, we highly recommend seeking out a true periodontist. We can connect you with a periodontist we trust at Lovett Dental Humble.
Signs You Need a Periodontist
There are some situations where you may need a periodontist to improve your overall oral health. This includes:
Significant gum bleeding
Red, inflamed, and painful gums
Receding gums, which pull away from the teeth
Exposed tooth root
Pain in the tooth and gum area
Losing teeth
Bad breath that doesn't improve
If this is happening, it generally means you have more severe gum disease. Called periodontal disease, this condition can cause a worsening of your oral health. It happens as a result of a buildup of bacteria in the mouth. Over time, the bacteria adds plaque and debris to the tooth. It pushes its way down, under the gums, and flourishes. As it does, the damage to your gums and teeth become very clear.
Periodontics Can Help Heal Your Gums
Our goal is to remove as much of the buildup of plaque and bacteria as possible. We do this through a lesser form of oral surgical procedures, called scaling and root planing. The removal of this material also allows us to clear out much of the infection present. This gives your teeth and gums the ability to start to heal.
There's usually more to be done, including fixing the gums to allow them to continue to grow and hold the teeth in place. Often, we also have to perform a procedure to tight pockets that develop due to the plaque.
There are times when the damage is significant. If that becomes the case, we can help with tooth extraction solutions and, for those who benefit from them, dental implant procedures. This will allow you to replace your missing tooth with an artificial one that looks and feels very natural. To get started, come in for a consultation to discuss your oral health and any treatment options we can offer.
Find Treatment for Gum Disease at Lovett Dental Humble
If you're struggling with oral health problems, or you're not sure what type of care you need, visit Lovett Dental Humble. Through periodontic treatment, our team can address any existing concern you have, providing you with support and protection from worsening conditions. It all starts by contacting us at 281-441-9000 for an appointment.