You have a toothache. It doesn't seem to be going away. You know that you have a cavity brewing. That's why you are seeking help for dental fillings and sealants in Humble, TX. At Lovett Dental Humble, we have the solutions for your needs. We use the most advanced procedures and techniques to ensure you get fast reliable help. Don't avoid getting your cavity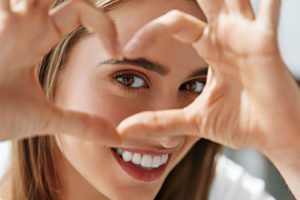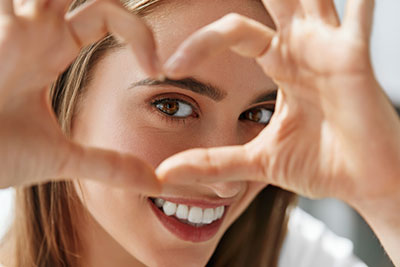 fixed. We can help you.
Why You Need to Take Care of Cavities
If you're looking for information on dental fillings and sealants in Humble, TX, that may mean that you are dealing with cavities right now. It is not uncommon for cavities to occur, even when people have worked hard to keep their teeth clean with regular teeth cleanings and routine brushing.
Bacteria buildup is the main cause of cavities. Bacteria is always in your mouth, but routine brushing and proper saliva keep bacteria levels under control. If too much builds up, this will cause a breakdown of the tooth's surface. It also causes plaque buildup. Over time, if left untreated, it will lead to infection, tooth decay, potential gum damage, and, ultimately, tooth extraction procedures. You can avoid this by getting care.
How Are Cavities Treated?
Our team at Lovett Dental Humble will treat your teeth using industry-standard methods. This may include performing a root canal procedure. This removes much of the debris and bacteria. It pulls out the infection. That leaves an opening. That is where dental fillings and sealants in Humble, TX, come into play.
We will place a filling into the opening created. This is done using one of several filling types, based on your goals and needs. Once the filling is in place, your tooth health is protected. We may recommend the application of dental sealants over this. Sealants work to protect the tooth from additional bacteria buildup and infection. Keep in mind that sealants are preventative solutions.
The type of treatment right for you is always based on a full oral examination and x-rays. Our team will let you know what procedures are best for your needs.
Do You Need Dental Fillings and Sealants in Humble, TX?
You may benefit from having fillings and sealants if:
Have tooth pain.
You know you have cavities present.
Have damage to your jawbone from cavities and infection.
You already have fillings, but perhaps one has fallen out.
You are at a high risk for cavities due to illness or diet.
In any of these situations, our expert dental team will work with you to provide outstanding support and care. When you come in for an exam, we will answer all of your questions and work closely with you.
What Other Services Can We Help You With?
There are times when fillings do not work well. For example, if the decay is significant, this may lead to the need to seek tooth extraction procedures. When this happens, our team can offer solutions such as full mouth dentures for some people. Others may benefit from dental implant procedures. There are a number of ways you can restore your smile even if you lose your tooth.
To avoid this, remember a few rules:
Brush your teeth at least three times a day after meals.
Floss and use mouth wash.
Come in to see your dentist in Texas at least one time every six months.
Schedule teeth cleanings routinely.
Get help for general dental problems as soon as they occur.
Improve Your Dental Health at Lovett Dental Humble
If you're wondering about the benefits of dental fillings and sealants in Humble, TX, our trusted and experienced team is here to help you. When you call us at 832.990.8865 to set up an appointment, you'll learn about the procedure and what to expect.